A cable tray is a device used to support and protect cables and is widely used in many industrial and commercial applications. The following is a comparative analysis of the different types of cable bridges and their applications:
1. Ladder cable bridges: Ladder cable bridges are one of the most common types of cable bridges that have multiple horizontal crossbars spanning the cables and are similar in shape to a ladder. This cable bridge is suitable for supporting low voltage or communication cables and fiber optic cables, especially in commercial buildings, offices, hospitals, etc.
2. Grid cable bridges: Grid cable bridges consist of a series of interconnected metal rods or wires that form a mesh structure. This structure provides greater ventilation and higher productivity and is suitable for high temperature and well ventilated facilities such as substations, chemical plants, steel mills and other industrial facilities.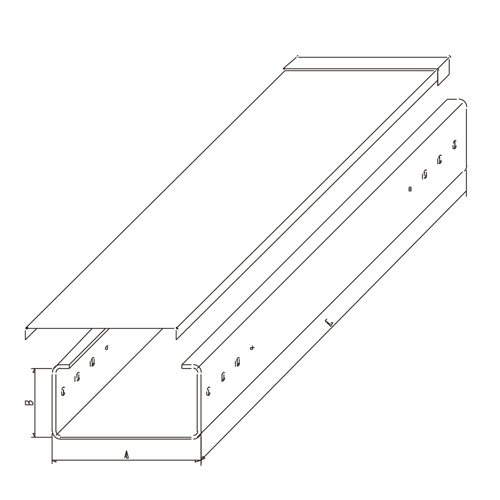 3. Corrugated plate cable bridges: Corrugated plate cable bridges are made of bent and extruded metal sheets and are typically used for cables and multiple power transmission cables that need to support longer distances of discharge. Corrugated sheet cable bridges are often used in outdoor applications and in the power industry.
4. Slotted Cable Tray: Slotted cable trays are similar to ladder cable trays, but have a shroud to provide a higher level of protection and isolation for cables. This type of cable tray is usually used in mil-spec environments and in locations where a higher level of cable protection is required.
In summary, the different types of cable bridges all have their own advantages and areas of application. Choosing the right cable tray depends on the target application and the type of cable supported. Before selecting a cable tray, it is recommended that you consult with a professional electrical engineer and installation technician and work together to develop a plan.