The Efficient and Environmentally Friendly Power of a Portable Solar Charger
With the development of technology and people's pursuit of a sustainable lifestyle, portable solar chargers are becoming more and more popular. They use solar energy to convert sunlight into electricity to power a variety of mobile devices and have many admirable advantages.
First, portable solar chargers are highly efficient. Solar panels use photovoltaic technology to efficiently convert sunlight into electricity. Some advanced chargers can generate enough power even in low light or cloudy conditions. Whether camping, hiking or outdoor activities, portable solar chargers can provide a reliable source of power for your mobile devices.
Second, portable solar chargers are an environmentally friendly and renewable energy solution. In contrast to traditional grid charging, solar chargers don't require the use of fossil fuels or electricity from power companies. They run on solar energy, an unlimited source of energy, reduce dependence on conventional energy sources, and emit no harmful substances or greenhouse gases. This has important implications for reducing carbon footprint and protecting the environment.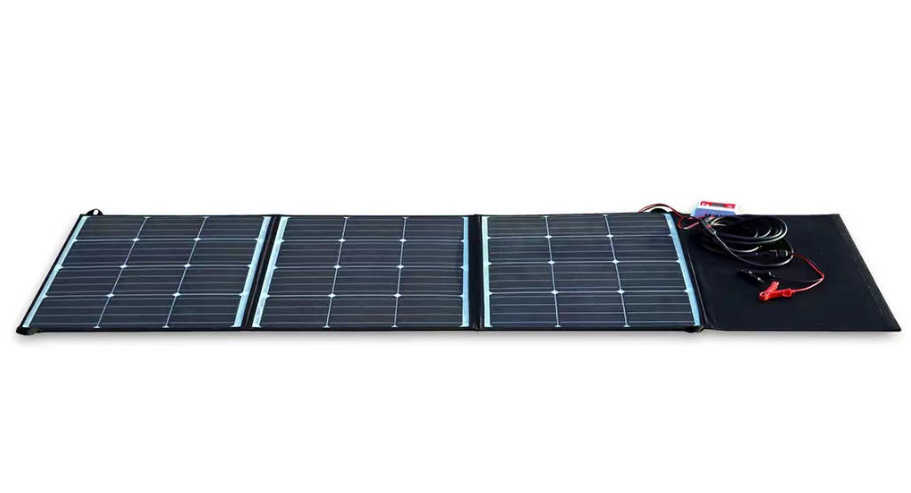 Plus, the portable solar charger offers excellent portability. They usually come in a lightweight, compact design for easy portability. Whether it's outdoor activities, travel or daily use, you can take the charger with you and take advantage of solar power to charge at any time. This provides people with more flexible charging options and gets rid of the dependence on power sockets.
In addition, portable solar chargers are also very useful in case of emergencies. When natural disasters or other emergencies lead to power outages, relying on solar chargers can continue to supply power to key equipment such as communication equipment. This reliability makes portable solar chargers ideal as an emergency back-up energy source.
In conclusion, portable solar chargers are widely welcomed for their high-efficiency performance, environmental features and portability. By converting solar energy into electricity, they provide a reliable source of power for mobile devices and help reduce dependence on conventional energy sources and protect the environment. On the road to promoting sustainable development, portable solar chargers will certainly play an active role.